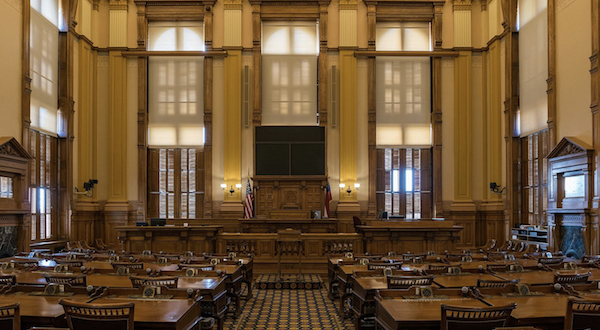 Official English Bill Sabotaged In Georgia State Senate
Capitol sources indicated to Insider Advantage Georgia that a pair of Republican senators in the Georgia state Senate complained to the GOP Senate caucus leadership that they would be hurt in their districts if they supported a constitutional amendment proposed by Sen. Josh McKoon and more than 30 co-sponsors that would designate English as the official language of government operations in the state, and as a result Senate leaders decided to back away from holding even an up-or-down floor vote on the official English amendment.
The measure had passed the Georgia state Senate with a two-thirds vote in 2016, but the reluctance by the two Republicans helped kill any chances of passage this year.
The Georgia amendment would have been subject to ratification by a statewide referendum if passed by the legislature, and would have provided "that official state actions be in English" and would "prohibit…any language other than English be used in any documents, regulations, orders, transactions, proceedings, meetings, programs, or publications" as well as "prohibit discrimination, penalties, or other limits on participation against persons who speak only English."
The Georgia amendment would have closed certain loopholes. For example, the Georgia Department of Driver Services administers the permanent resident driver's license test in 11 foreign languages; however, all road signage in Georgia is in English, so this policy undermines public safety.
The amendment also contained certain common-sense exceptions, including the teaching of languages other than English, the promotion of diplomacy, trade, commerce, and tourism in other languages, and the protection of the rights of both crime victims and criminal defendants if other language usage is required.
Read more at this link: https://insideradvantage.com/2018/03/01/renegade-gopers-sabotage-official-english-bill/