Dr. Rosalie Porter, (President) is an accomplished author and a consultant to school districts across the country.  She has been an advisor to the U.S. Congress and her work has been cited by the U. S. Supreme Court.
Dr. Porter, who arrived in the U.S. at age six, not knowing a word of English, has also been a fellow at Harvard University, the Director of Bilingual/ESL Programs in the Newton, MA Public Schools, and Chairman of the Massachusetts Commission on Bilingual Education.
She has delivered public lectures for the U.S. State Department in Bulgaria, China, Finland, Japan, Israel, Italy and Turkey; and has been keynote speaker at Georgetown, Harvard, Brandeis and Northeastern Universities, and at Wellesley and Mt. Holyoke Colleges. Porter has served as an expert witness in court cases relating to the education of non-English-speaking students in California, New Mexico, New York, and Texas.
Chairman, Massachusetts Commission on Bilingual Education
Executive Director, The Institute for Research in English Acquisition and Development (READ Institute)
Founder and editor-in-chief, READ Perspectives
Member, National Advisory Council on Bilingual Education
Author, Forked Tongue: The politics of bilingual education
Author, American Immigrant: My Life In Three Languages
Author, Language and Literacy for English Learners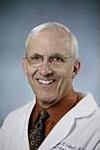 Dr. Cliff Colwell, (Vice-President) is an orthopedic surgeon whose research interests include diagnosis and prevention of venous thromboembolic disease following total joint replacement.
He completed his internship and one year of surgical residency at the University of Michigan, orthopaedic residency at the Hospital for Special Surgery, New York, and a trauma fellowship at Los Angeles County Hospital. He served in the Air Force at Carswell Air Force Base, Fort Worth, Texas. He has received both The Knee Society Award and the Nicholas Andry Award for his work in this field. Among his varied interests are new materials and kinematic behavior of TJR, new modalities for pain management following TJR and the development of chip technology for joint implantation.
He has published over 150 peer reviewed articles and book chapters, and has delivered more than 200 professional presentations to the science and academic communities.
President, the Knee Society/American Association of Hip & Knee Surgeons;
Director, Shiley Center for Orthopaedic Research & Education, Scripps Clinic;
Clinical Professor in the Department of Orthopaedics and Rehabilitation of the University of California, San Diego (UCSD), School of Medicine;
Founder, Division of Orthopaedic Surgery, Scripps Center in LaJolla, CA;
Frequent contributor and editor, The Journal of Bone and Joint Surgery and Clinical Orthopaedics and Related Research;
Team Physician, San Diego Padres Baseball Club and America3 Women's yacht team.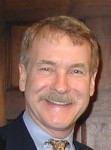 K.C. McAlpin, (Treasurer) grew up in Houston, Texas. He is a C.P.A. with an international business degree from the University of Texas at Austin and a Master's degree in international management from the Thunderbird School of Global Management in Glendale, Arizona. For several years he worked for an oil company in South America, Central America, and the Caribbean. Later he worked as a financial analyst for a Fortune 500 company and then as international controller for a high-tech company, before turning to public interest work in 1995.
K.C.'s experience working overseas speaking foreign languages made him appreciate the critical role that language fills in promoting empathy and understanding between people. He also became aware of the conflicts that inevitably arise when people are unable to speak a common language. His concern about the erosion of English as the common language in the United States led him to join and become active in ProEnglish, a national non-profit organization dedicated to preserving English as our common language and to making it the official language of the United States. He was named the organization's Executive Director in 2000. In July 2010, he moved to Petoskey, Michigan to become the President of U.S. Inc, ProEnglish's parent organization.
K.C. has appeared frequently as a guest on radio and television programs including ABC's "Good Morning America;" Fox Morning News; CNN News; CSPAN; National Public Radio; CNBC; CNN's "Both Sides" with host Jesse Jackson; "The Lou Dobbs Show;" MSNBC's "Connected Coast to Coast;" and numerous other media programs.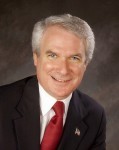 Phil Kent is a media/communications consultant, author, columnist, publisher and media commentator who has appeared on Fox News Network, CNN, MSNBC, and syndicated talk radio programs across the nation. He is a regular panelist on the Sunday public affairs program "The Georgia Gang" that airs on Fox5Atlanta WAGA-TV.
Kent, a native of Auburn, New York, graduated in 1973 from the Henry W. Grady School of Journalism at the University of Georgia and is a retired U.S. Army first lieutenant, military police.
A longtime editorial page editor of the Augusta, Ga., Chronicle, he later became president of the Atlanta-based Southeastern Legal Foundation from 2001-2003 and currently is president of the Atlanta-based Phil Kent Consulting Inc. He also is the CEO/Publisher of InsiderAdvantage Georgia, James magazine and The Southern Political Report.
In 2011 Gov. Nathan Deal of Georgia appointed Kent as a member of the state Immigration Enforcement Review Board, a position he still retains.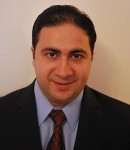 Dr. Asgar Asgarov is a native of Azerbaijan.  He was among the first group of exchange students from the former Soviet Union to arrive in the United States in 1993.  He has earned a B.A with Magna cum Laude in Political Science from St. Olaf College, and has obtained Master of Arts in Russian and East European Studies at Stanford University.
Dr. Asgarov holds a PhD in History.  He specializes in 20th century Russia and Eurasia.  Dr. Asgarov has authored a book, Reporting from the Frontlines of the First Cold War: American Diplomatic Despatches About the Internal Conditions in the Soviet Union. Dr. Asgarov has taught numerous university-level courses in Russian, Middle Eastern and European histories.
In addition to Azeri and English, Dr. Asgarov is proficient in Russian, Turkish, French and Japanese.  He is currently employed as an international broadcaster.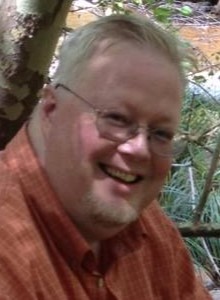 Richard K. Munro, (Secretary) – I am a retired teacher of English, Spanish & history. I taught in public and Catholic schools for over 34 years.  I am a California Certified teacher of Social Studies, Spanish and English. I was a Mentor Teacher in the Kern High School District.   I hold a BCC (Bilingual Certificate of Competence).  I have always been interested in foreign languages and bilingualism probably from the time as a young man realized that the Roman Empire was a de facto bilingual empire (Latin and Greek) and from the experiences of my father who spoke Spanish and Tagalog as a US Army officer during World War 2.  My father encouraged me to study Spanish as it was a practical and important universal language.   I attended public schools in New Jersey excelling in AP US history and AP Spanish. At the recommendation of my high school Spanish teacher I began my university studies in Soria , Spain with the University of Northern Iowa.  We  American students lived with Spanish families and pledged not to speak English with each other or anyone else for the entirety of the course (10 weeks).  I became aware of the value of total immersion in a foreign language.   I am fluent in Spanish and Portuguese and have a good competency and reading knowledge of Latin, Italian and many other languages. 
Like my father and uncles and other relatives who served during WW2 I volunteered to serve in the US military.  I hold an honorable discharge from the US Marines.   My parents were naturalized Americans and the first in their families to graduate from high school and go on to college.  During WW2 my immigrant grandfather help build US Navy ships and Liberty Ships.   My parents and grandparents impressed upon me from an early age the importance of national unity, patriotism and deep gratitude for the opportunities America has afforded us.
  My specialty became English literacy for newcomers (emphasizing phonics, diction, and grammar) and sheltered English immersion Social Studies (history) for English learners.     I believe in voluntary high-quality Dual Immersion instruction and the importance of the teaching foreign languages.  My daughter is a Dual Immersion Spanish/English k-6 teacher and my son is a AP Spanish teacher 9-12. I am married with three children.   My wife is an immigrant and a naturalized US citizen.
  For many years I was an AP Reader in Spanish (adjunct faculty) for ETS.   In 2004-2005 I was the ISI Renshaw Fellow at UVA and a University Supervisor.   I taught at Bakersfield College for four years as an adjunct professor in Spanish.   I have a New Wine Credential; I taught high school catechism in English and Spanish for over 20 years.  I voluntarily tutored many immigrants pro bono for citizenship tests and for those who attended junior college.  My wife and I have co-sponsored immigrant families in our community who have gained US residency.
I studied history, political science, and Spanish at NYU (BA with honors) and was awarded the Helen M Jones Prize in history.  I achieved my 5th Year teaching certificate at Seattle University and was certified as English teacher as well as Spanish and Social Studies.   I hold an MA in Spanish Literature from the University of Northern Iowa.   In addition to teaching, I have worked in private industry as a tour guide, a construction worker and as a customer service representative for the Bank of America (five years). 
Maria Espinoza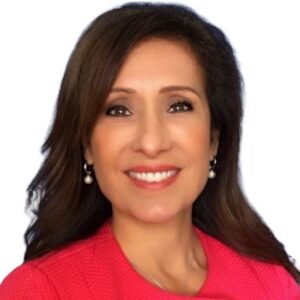 Maria was selected as one of the nation's top 200 Business Women of America in 2017 who gathered in Washington, DC, she was invited as one of America's Latina Leaders (2018), and was one of the nation's top 100 Hispanics to attend the 2021 national conference held in Miami, Florida.
Born in the small west Texas town of Rotan to an immigrant father and 5th generation Texan mother, Maria spent her younger years through high school in Washington State.  She attended Abilene Christian University in Abilene, Texas, where she was a nationally ranked athlete in Track & Field earning the coveted All-American Miler status while pursuing a degree in Business Administration.
She is a former candidate for U.S. Congress in Texas, a nominee for the Department of Justice 2019 "Crime Victim Award" and the "Ronald Reagan Public Policy Award".  She was presented with the "Grassroots America Champions of Freedom Award" in 2020 by Congressman Louie Gohmert and former Congressman Col. Alan West.
Maria is known for her work of nearly 14 years with the non-profit organization, The Remembrance Project, which she co-founded with her husband Tim Lyng.  She also created the America First Latinos initiative in early 2015 by popular request from Americans of Latin American heritage who were eager to express their love of family, faith and freedom.
Maria testified and has given comment before all levels of government and before municipalities, e.g., city council, county commissioners court, state legislatures, and before the U.S. Congress-House Committee on Oversight and Government Reform on the matter of national security and other matters that support safe communities.  She has provided her opinion on legislation and assisting in drafting same.
As the national director of The Remembrance Project, she filed an Amicus Brief to support ending unconstitutional acts that would promote lawlessness.  Well familiar with the results of increased lawlessness, she joined in defending Texas by filing an Amicus Brief in the lawsuit which would help keep communities safe.  
Maria was invited to the White House and has participated in meetings with high level officials including Secretaries of Homeland Security, U.S. Attorneys General, Justice Department, U.S District Attorneys, U.S Marshal Service, the State Department, and met with Victim Liaisons under the President Obama and President Trump Administrations.  She was key in the creation of the 2017 President's Office of V.O.I.C.E. (Victims of Immigration Crime Engagement).
In addition to sharing her experience and knowledge across the country, Maria has interviewed with major national media outlets and has given hundreds of radio interviews.  She began a TV show podcast:  The Remembrance Project with Maria Espinoza.
After living and working in Washington, D.C., for two (2) years in 2017-2019, she and her husband Tim Lyng a Professional Engineer returned to their home state of Texas to continue their work.