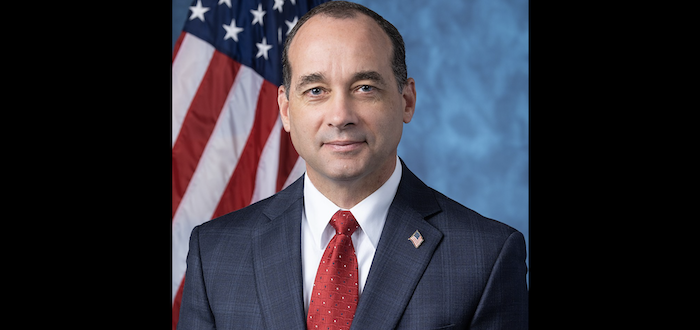 Rep. Bob Good Is New Sponsor Of English Language Unity Act In U.S. House
Rep. Bob Good (R-VA) is the new sponsor of H.R.997, the English Language Unity Act, in the United States House of Representatives in the new 118th Congress.
Rep. Good is a longtime supporter of the English Language Unity Act.
The English Language Unity Act has been filed to "declare English as the official language of the United States, to establish a uniform English language rule for naturalization, and to avoid misconstructions of the English language texts of the laws of the United States, pursuant to Congress' powers to provide for the general welfare of the United States and to establish a uniform rule of naturalization under Article I, Section 8, of the Constitution."
The passage of official English legislation in Congress will save Americans billions of dollars every year in current, government-mandated translation and interpretation costs, and also will encourage cultural and linguistic integration by new arrivals to our nation.
ProEnglish already has been engaging several new and returning members of Congress in order to advocate for their cosponsorship of the English Language Unity Act, and to try to include the English Language Unity Act as part of a larger budget or immigration bill.