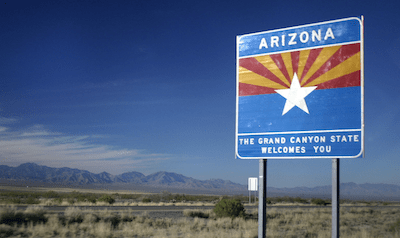 Arizona Candidate Backs Official English And Wins Primary
Arizona Congressional District 2 candidate Brandon Martin posted his support for official English on his campaign website and won his Republican primary.
Martin will face Ann Kirkpatrick on November 3.
On Martin's campaign website, in the section entitled "My Contract With Arizona Congressional District 2" he listed "10 current [congressional] bills I would support when elected" and Martin included H.R. 997, the English Language Unity Act, among the bills that he would support.
A Rasmussen Reports poll sponsored by ProEnglish showed that 81% of Americans believe that English should be the official language of the United States.