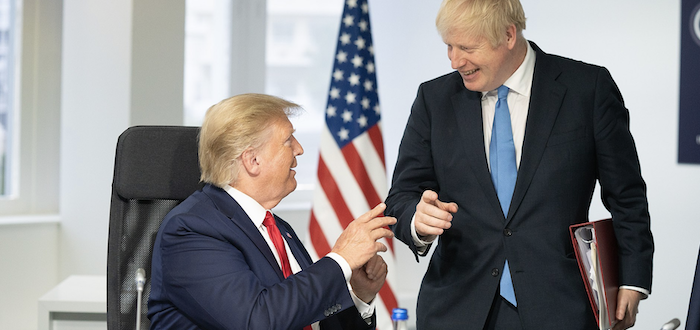 UK Backs English In New Immigration Plan
British Prime Minister Boris Johnson recently stated that there were "too many parts of our country" where English was not spoken as a primary language, and he wants to require all immigrants to Britain to learn English.
At a Conservative Party leadership event, Johnson observed: "I want everybody who comes here and makes their lives here to be, and to feel, British – that's the most important thing – and to learn English. And too often there are parts of our country, parts of London and parts of other cities as well, where English is not spoken by some people as their first language and that needs to be changed."
Johnson's government is proposing a new, points-based immigration system where workers must prove that they can speak English, have a verified job offer, and can meet a points threshold that is based on their English language proficiency, specific skills, qualifications, and prospective salaries.
Johnson's points-based system is similar to the merit-based immigration system proposed by President Donald Trump in his 2020 State of the Union address. President Trump's proposal also likely would feature English language proficiency as a key component of the plan.