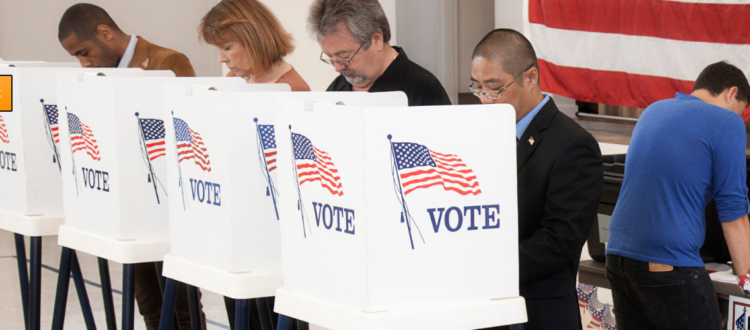 ProEnglish: Repeal VRA Multilingual Election Rules
FOR IMMEDIATE RELEASE
For media interviews contact Phil Kent (404) 226-3549 or philkent@philkent.com

WASHINGTON, D.C.— "ProEnglish, the nation's leading advocate of making English the official language of the United States, is asking the incoming Trump administration and Congress to repeal the expensive and unnecessary multilingual election rules of the Voting Rights Act," says Executive Director Sam Pimm.
In 1975 Congress amended the Act to require covered jurisdictions at their own expense to provide multilingual election materials for specified language minorities. These include American Indians, Asian Americans, Alaskan Natives, and Americans of "Spanish Heritage."  Pimm, who notes that the original intent of the 1975 amendment was to be "temporary," cites key reasons for repeal:
Protection for limited English proficient voters already exists. Current law states: "Any voter who requires assistance to vote by reason of blindness, disability, or inability to read or write," including limited English proficient persons, "may be given assistance by a person of the voter's choice. . ."  This is preferable to the VRA's bilingual requirements because it puts the responsibility for coping with ballots in English on citizen voters and not on local taxpayers.
They contradict current naturalization law and undermine assimilation.  Federal law requires candidates for naturalization to demonstrate "an understanding of the English language, including an ability to read, write, and speak English in ordinary usage in the English language." Multilingual elections eliminate an important incentive for immigrants to learn English and become full participants in American public life.
They are unfunded mandates and a growing financial burden on affected states and counties. The number of states and counties required to provide election materials in foreign languages has increased over time and hundreds of cities and counties are being compelled to hire bilingual poll workers and produce election materials in foreign languages at significant taxpayer cost.