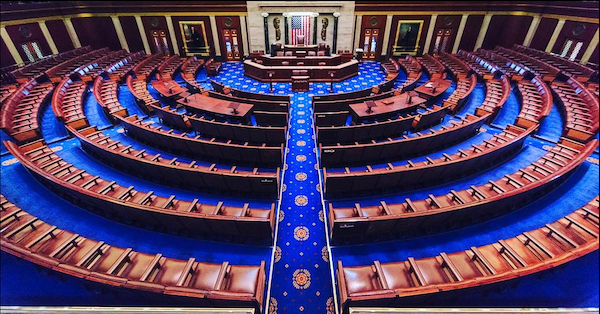 HOUSE MEMBERS SUPPORT ENGLISH LANGUAGE UNITY ACT
Rep. Bob Good (R-VA) is the new sponsor of H.R.997, the English Language Unity Act, in the U.S. House of Representatives in the new 118th Congress, and Rep. Good quickly has been joined by several other House members who have cosponsored the bill.
In addition to Rep. Good's sponsorship of the English Language Unity Act, the bill also has been cosponsored early on by Rep. Jeff Duncan (R-SC); Rep. Matt Gaetz (R-FL); Rep. Paul Gosar (R-AZ); Rep. Bill Posey (R-FL); Rep. Greg Steube (R-FL); Rep. Thomas Massie (R-KY); and Rep. Ralph Norman (R-SC).
The English Language Unity Act sponsor in the U.S. Senate is Sen. J.D. Vance (R-OH).
The passage of official English legislation in Congress will save Americans billions of dollars every year in current, government-mandated translation and interpretation costs, and also will encourage cultural and linguistic integration by new arrivals to our nation.