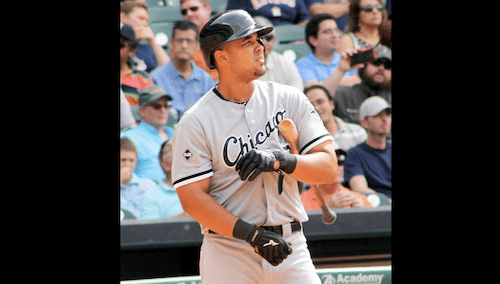 Jose Abreu Respects American Culture And The English Language
Chicago White Sox superstar Jose Abreu respects American culture so much that he is immersing himself in the English language and he wants to sing "God Bless America" during the 7th inning stretch of a 2020 White Sox home game.
Abreu was born in Cuba and began playing for the White Sox in 2014 when he was the American League Rookie of the Year. He has appeared in 3 All-Star Games.
Abreu told the MLB website that he is learning English based partially on his two young sons' command of the language.
"My oldest, he already speaks very good English, and my youngest is already speaking in English," Abreu told MLB. "I don't want to find myself in a situation where I can't understand what they are saying. I know that I need to improve my [English] language and my speaking."
Abreu also wants to sing "God Bless America" during a White Sox home game as a show of thanks and respect.
"It means a lot," Abreu observed. "It's just a little thing I can do to show my respect for this country. How thankful I am for the way that the people have been welcoming me. That's just a little sign of respect for the country and for the American people. Like I said, they respect us, and we have to respect them. We respect their culture and the way they received us and welcomed us."