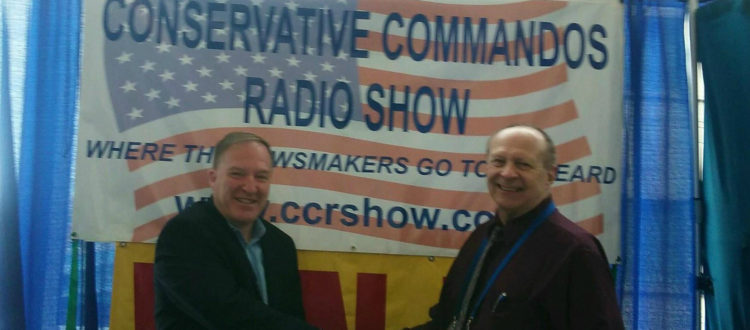 ProEnglish Draws Crowds At CPAC 2017
CPAC 2017 has officially come to an end. For the past several years, ProEnglish has sponsored CPAC as a part of our outreach efforts to build a coalition around official English issues.
This year was a resounding success. Thousands of CPAC attendees strolled passed our booth, and ProEnglish staff had the chance to chat with grassroots activists, D.C. influencers, and sit down for a radio interview at CPAC's radio row with the popular Conservative Commandos radio show.
Below are some photo highlights from the event. We hope to make it back next year!